7 Types of Spring Reverb: Hear it in action!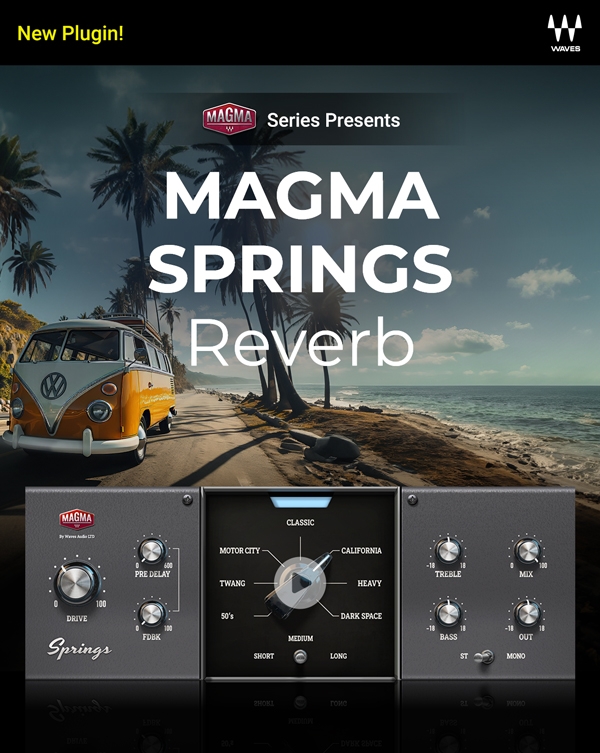 7 Types, Endless Style.
The magic of spring reverb is nostalgic and timeless. It makes some things sound vintage, and other things sound fresh. But you really must experience it for yourself.
Magma Springs is a collection of our 7 favorite types of spring reverb – each one a peek into a world of style.
Magma Springs is also included in the Waves Ultimate subscription, and in the Mercury, Pro Show, and SD7 Pro Show bundles. If you own any of these bundles with a current Waves Update Plan, get Magma Springs free when you update your bundle license here.
"The perfect spring reverb finally exists!!!"
(Doja Cat, Tyler, The Creator)


"The minute I started using Magma Springs I knew it was the spring reverb I'd been waiting for."


"This is everything you would want from a spring but with so much variety of tone. Perfect on vocals."
(The Strokes, The White Stripes)