16 in / 12 out stagebox, powered by Waves Signature Preamps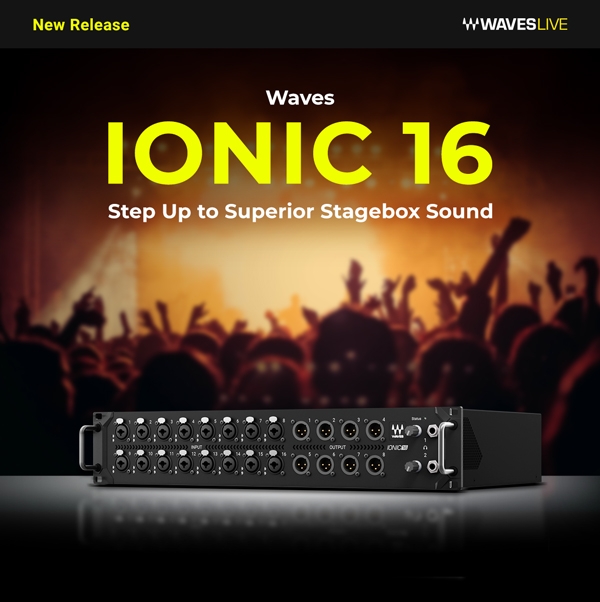 Superb Sound Quality, Newly Designed to Perfection
Enjoy the phenomenal sound of the first-ever stagebox designed and manufactured by Waves, with full integration in any eMotion LV1 mixing system. IONIC delivers superior punch and clarity in any live sound scenario, complementing the LV1's already exceptional sonic performance.
Powered by Waves Signature Preamps
At the heart of IONIC 16 are Waves Signature Preamps: originally designed preamps with fully discrete analog circuits, delivering maximum headroom, lightning-fast transient response, and an incredibly low noise floor, plus your choice between pure preamp sound and added rich harmonic enhancement per input.
Are You Ready to Step Up?
-16 Waves Signature Preamps
-12 powerful line outputs
-Seamless eMotion
-LV1 integration
-2 independent headphone outs
IONIC 16 is Available Now Learn More
IONIC 16 is compatible with SoundGrid applications V13 and above.