All Waves plugins. One easy subscription.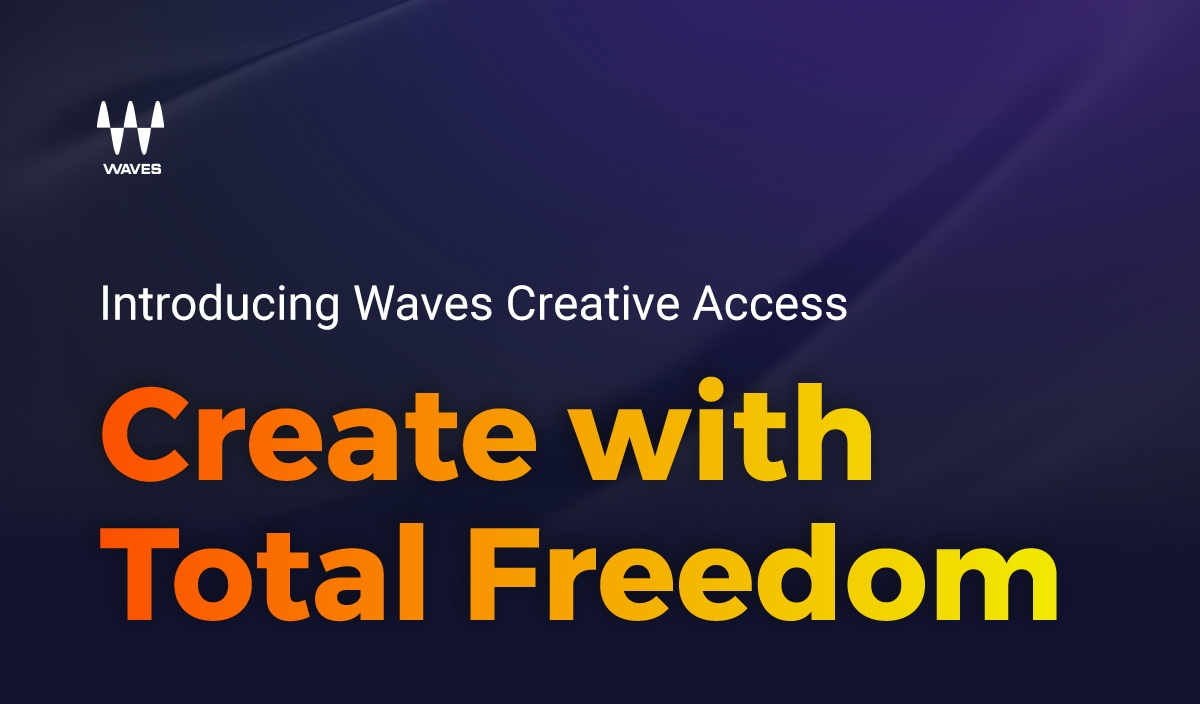 Since we started Waves, our goal has been to give all music and audio creators full, affordable access to the largest, most diverse set of top-quality audio tools.
Today, we take the next step. Whatever you are inspired to create, we want you to have everything you need—instantly at your fingertips, always.
To make this a reality, today we launch a full-scale Waves plugin subscription, Waves Creative Access, which is now the exclusive way to get Waves plugins. All Waves plugins, always up to date, with new releases as well as updates added at no extra cost—all available to you in a simple subscription—the easiest, most affordable way to get Waves plugins, ever.
Today, we are also proud to release StudioVerse, a groundbreaking AI-powered system that will help you unlock the full power of all Waves plugins and bring to your DAW the power of an entire musical community: see more details below.
Now, you can create with total freedom.

All Waves Plugins. One Easy Subscription.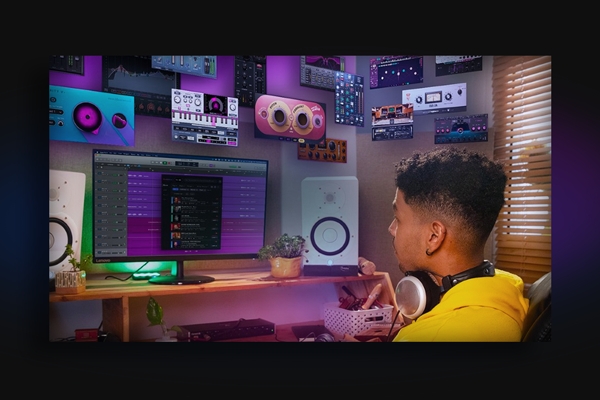 Over 220 industry-leading plugins
Two levels to choose from: Waves Ultimate and Waves Essential
All plugin updates, always included
New plugins added regularly
NEW! StudioVerse AI-powered community: Thousands of mixing chains with AI search
Monthly & annual subscriptions
Bonus: 2 free months of Splice Sounds+
Limited time only
with Waves Creative Access
Get 100 credits per month for the world's best sample library with your Waves Creative Access subscription. Downloads are yours to keep forever.
Allow 8 days for code delivery by email. Available only to users who are not already on a Splice plan. A limited amount of codes are available.
New with Waves Creative Access

Break the Knowledge Barrier in Mixing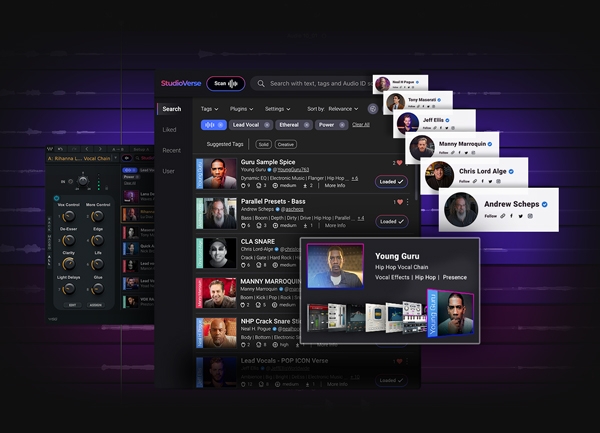 Unlock the full power of your plugins: StudioVerse is a groundbreaking AI-powered community for mixing chains, which gives you access to thousands of plugin chains (and growing)—for every genre, instrument, or type of track—all delivered inside your DAW by a smart AI search engine.
Thousands of mixing chains for every track
Created by hundreds of producers & mixers
AI recommends chains based on your sound
All chains powered by easy-to-use macros
Open system: Everyone can add more chains
We know you may have many questions.
Find all the answers in the link below—here are the ones that are probably first on your mind:
Do I get all plugin updates at no extra cost?
Yes, updates are included. You will not need to pay extra for any software updates to the plugins included in your subscription.
Is Waves Creative Access the only way to get Waves plugins now?
Yes, as of March 26, 2023, Waves Creative Access subscriptions are the only way to get Waves plugins. Of course, if you purchased Waves plugins previously, you continue to own them (at the latest version you had prior to the launch of Waves Creative Access).
Can I cancel my subscription at any time?
Yes, you can cancel at any time during your subscription, through your Waves account. Your subscription would then stop at the end of your current monthly or annual subscription period.
Can I upgrade or downgrade between Waves Ultimate and Waves Essential?
Yes, you can easily upgrade or downgrade between the two options, on the My Products page of your Waves account.
Please review our newly updated privacy policy.